Great News to all Boba Tea lover, you can now experience the flavor of boba in different way !
Is a whole new sense level where Xing Fu Tang launch the boba tea in the soft serve ice-cream form ~Yes, you heard me right, is now available in soft serve ice-cream ~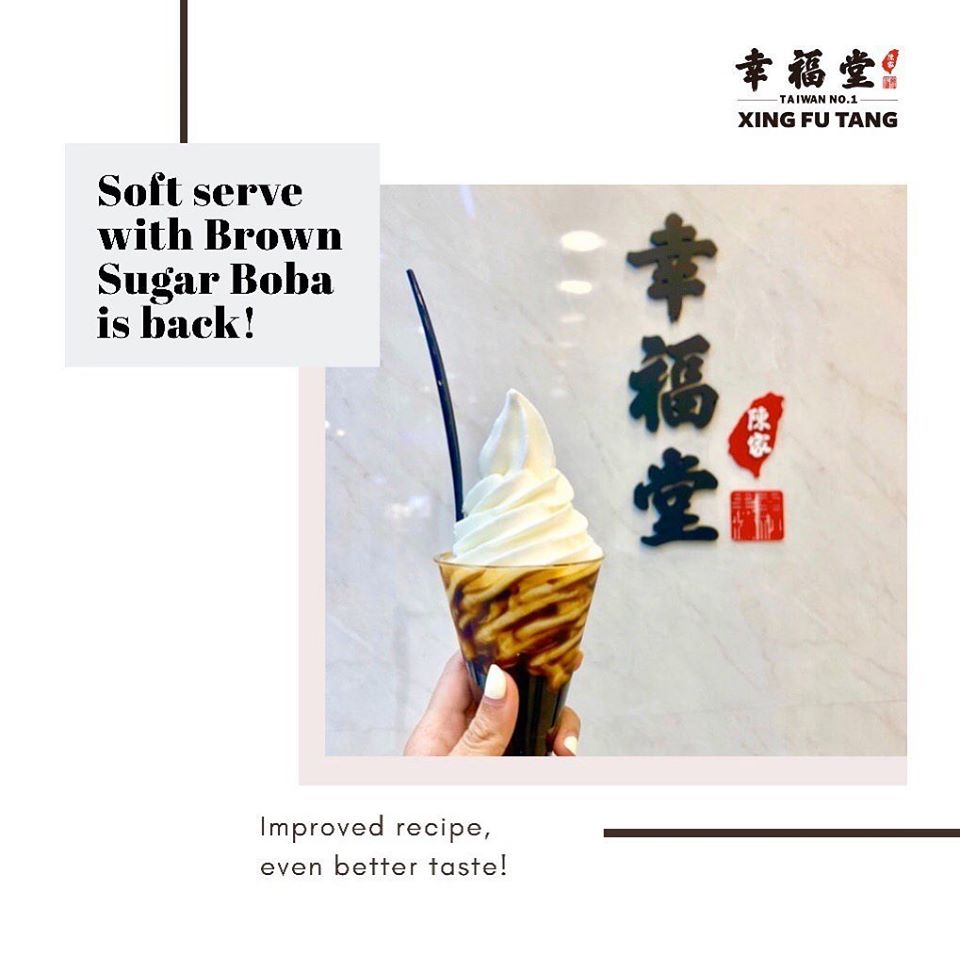 Xing Fu Tang is definitely bring its menu to another level~ However, take note that these new menu only available at certain outlets in Malaysia, and you may enjoy the ice-cream in 2 special flavors: Strawberry Dream and Fresh Milk with Brown Sugar Boba. Sound attempting, right?
▼ ① Fresh Milk with Brown Sugar Boba
▼ ② Strawberry Dream
You may visit their selected outlets to enjoy the soft serve:
Bayan lepas
City Junction
Hutton
Kota Bahru
Kuantan
Alor Setar
Karpal Singh
Sungai Petani
Juru Sentral
No more waiting guys, head over and get your hands on for this new soft serve ! Am eager to try !
Source: 幸福堂 / Facebook