Every Malaysian love the crunchy and delicious KFC fried chicken! KFC fried chicken will totally make your tummy satisfy and it is the best choice for lunch or dinner!
Well here is the great news for everyone! For this September month, you can enjoy KFC meals with a great discount.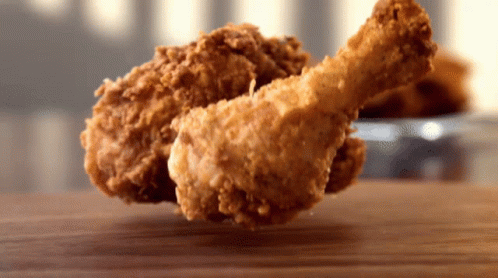 What you have to do in order to get this discount?
Step 1: Open the Foodpanda mobile app and choose to order KFC. Choose the food or set meal you want to eat, for example: 2-pieces Combo!
Step 2: Choose the fried chicken flavor and drink that you want!
Step 3: After choosing the chicken flavor and drinks, click add to cart to enter the payment page!
Then You'll see the actual price at this moment, but don't be in a hurry to put an order! In the box, press the red font "Do you have a voucher?"
Step 4: Enter the discount code [40PERCENT]!
Step 5: Then click "Place Order"!
Step 6: You can easily do the payment with three methods choices, whether it is cash on delivery, online banking or credit card
If you want 2 pieces chicken for RM9.21 make sure to Pick Up at Foodpanda and you can enjoy 10% discount!
The actual price of  2 pieces fried chicken combo meals is RM16.90! But with this method you only have to pay RM9.21! (Note: Each area will charge different delivery fees)
[Promotion Details]
Promotion: Foodpanda September promotion!
Promotion Date: From now on
Promotion website: Foodpanda official website [ click here ] / Foodpanda App
Promotion terms and conditions:
Up to RM6 discount
A minimum spending of RM15 or above is required to enjoy the discount
Limited to the first 31,000 transactions per day
If you haven't downloaded Foodpanda yet, please download it now! Because this promo code can be used to order others food from Foodpanda! [ Click here to download ] and receive an RM10 discount code.